q: how does Rust490 work?
a: differently.

Energy. Ideas. Teams. Dialogue. Inquiry. Divergence. Creativity. Peers. Agility. Technology. Markets. IP. Prototypes. Collaboration. Entrepreneurs. Artists. New ways. New thinking. New business.
Go to People & ideas creating businesses
People & ideas creating businesses
More than just a space, Rust490 is about HOW ideas happen into the world of work.
Rust490 helps catalyse people to
gather,
table ideas & generate more,
dialogue,
collaborate,
technologize,
fast track business,
explore "what if we could" propositions,
to foster ideas into happening.
Whatever the problem, team work is the answer
Go to Fueled by technology
Fueled by technology
People and ideas mesh with technology to transform & radicalise customer experiences & whole markets, inspiring & frustrating yet anchoring the ways we make ideas happen.

Local to global.
Tech platforms, IP & business tools,
3D Printing,
AI, VR, Blockchain
are the tips of fast moving morphing icebergs, powering work.
Watch out
This is Rust490's world
Go to a space where it's not business-as-usual
a space where it's not business-as-usual
Rust490 originated as a creative workshop space in a gallery of immersive Territory landscape images. Our space morphs with lunacy ideas technology and purpose.

A creative non BAU space catalyses open minded team work.
Space & methods to catalyse different business building through people coming together with ideas & inquiry. Contemporary models & practices from start up thinking world.
Innovation.
Not BAU.
grounded in place globally oriented
Rust490's heart is in the Territory.
We draw inspiration from place and our places teach us.

Industry agnostic.
Design focused.
People-hearted.
Sustainability-centric.
Globally oriented.
Technology enabled.
Locally grounded.
Rust490.
Rust 490 = us + you
Lose legacy rusted on thinking - ideas to business, differently
Rust 490's foundational inspiration is creating a unique Northern Territory place, enabling people, ideas, and communities to collide & flourish through fearless dialogue, team work, creativity, and clever technology.

Over the last 4 years Rust490's taken turns and followed sign posts for different routes, on a journey searching for fit in our market as our capacity allowed. Unconstrained by any external funding!

Browse News & Events to see some of Rust490's IdeasFests connections with extraordinary people with ideas. People that are often audacious, yet care. Love team work. Could be called renegades .

Rust490 is a platform for ideas shifting. A business built on what does "innovation" really mean for you.

AND YOU - So many people with ideas have wandered into Rust490's orbit over the last 4 years; this is what you look like in all your diversity

• You have an idea, a big plan, something you can't let go of, its got a life of its own, to change or fix something, or create something new
• You are in business (yours or someone else's), and you want to shift in a direction you are not sure of
• You see a big picture problem and want to DO something about it
• You have an event or a project or a team that's Business As Usual, and you want to cut through to some point of difference.

Rust490 offers you services to use the power of ideas, technology and diversity to replenish or create a business, a team, a partnership, or a community of practice. You may be individuals, organisations, teams, projects, established businesses and entrepreneurs. People with ideas.

* Explore ideas, qualify them in. * Understand and generate opportunities. * Run events, opening up ideas across a community of interest or practice. * Hack a problem

RUST490 OFFERS help to -
1. Table and interrogate ideas to find fit. If an idea holds up, identify ways on a page to realise it
2. Find ways to hack problems. How can we (do something)? What if we could (solve or fix something)? BIG problems, or micro – their commonality is that the problem holds impact, complexity and intractability. Get fresh ideas and options on the table then work out the how
3. Unpack "innovation" – a romp through the meanings and usefulness of the ubiquitous "I" word for you, on different dimensions of innovation, with some practical models. How can you make "innovation" work for you?
4. Work with the Lean Business Canvas: everyone does! Why would you use a LBC? Qualify in an idea FAST, iteratively create business model cases from an idea? Its just one model that can work
5. Understand how IP matters. An entrepreneur's practical do it yourself basics conversation about IP things, processes, patent searching and global thinking for you to decide if / how you need IP.
6. Random other topics will emerge. Ask Rust490 for what you'd like.

HOW WE DO IT
Fast- no one's got much time Qualified in or out as you need. We use contemporary agile tools and methods from start up thinking world, now 20 years old, backed by brilliant material on the web. Inherently flexible and innovative

Workplaces and business as usual methods can be proscriptive and prescriptive. Soul destroying. It's hard to get space/ time to reflect, think & act differently. Yet thinking differently can be a norm.

• Workshops, seminars, tools, practices, ideas pitches, mini sprints, hackathons, workshops, fringe events, pop ups where you need us
• One hour? 2 hours? Ideas out on the table on 30 minutes? 3 mornings in a row? It depends on you and your intent

New ways – Fast, Learning focused, Fearless. Teams. Open. Ask for what you need. Discover a space for possibilities, and lose legacy rusted-on thinking.
Rust490's Activators
Led by Jude, here are Rust490s original instigators and connectors, now joined by more wonderful people across Rust490's network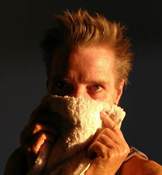 Jude Ellen
Rust490
Ideas Champion, Innovation Methodologist, Strategic Analyst, Economist, Researcher, Entrepreneur, Innovation Ecosystem Activist
How do we work in small fast teams connectedly, fearlessly, creatively? Realise opportunities unleashed through technology across communities and markets? Finance innovation differently? Build amazing businesses?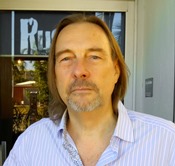 Peter Barwell
Dolphin Software
Technologist, Strategic Intellectual Property Researcher for patent development & IP revenue models, Crypto & Blockchain Watcher, Entrepreneur
Experienced in a world of code, cables and connection, software, technology commercialisation and intellectual property, connecting devices, systems and people. IoT in a nutshell. Crypto fanatic and blockchain intrigued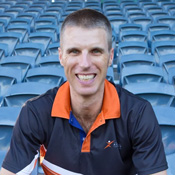 Paul is passionate about developing people and seeing them succeed. He invests his time in challenging the status quo in a range of industries and through his own business ventures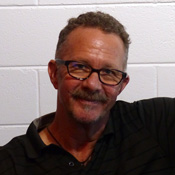 As a consultant has traversed industry, government, SMEs, natural resource management, tertiary education, mining, manufacturing, oil and gas, forestry and the motor trades, and more …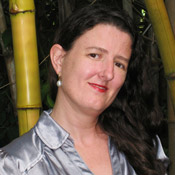 Founder of Territory Made creative business, a firm believer in the power of digital media communication to transform connections beyond traditional boundaries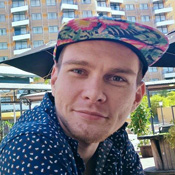 Daniel Ellen-Barwell
Digital handyman, part-time athlete, tinkerer, crypto-investor
Jack of all trades, master of Google-fu. E-business analyst, reluctant but fearless website creator, deft social media communicator, advocate of the KISS principle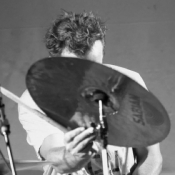 Lukas Bendel
VR Cinema
Musician, VR technology obsessed, yoga nut with creative gusto
Music maker with an inquiring technology mind in the world of images and experiences determined to find the perfect shortcut
Stay in touch - you matter!
Drop your email address below so we can keep you up to date.
We take privacy seriously, we promise no funny business.
If you have a moment drop Jude a note below on what Rust490 can do to do to help you.